13 Feb 2023
Discover how to cash in on the digital gold rush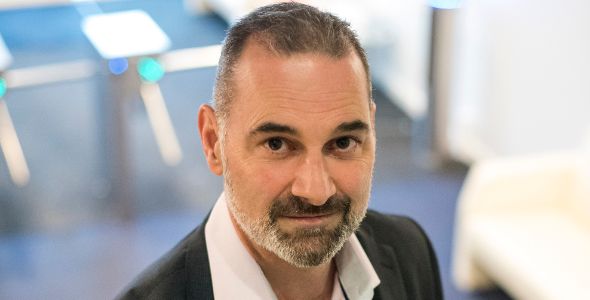 Meet Daisy Partner Business at Channel Live
The Daisy Partner Business team will be ready to meet visitors at Channel Live at the NEC, Birmingham. Taking place on 29-30 March 2023, visitors can learn how Daisy Partners can take full advantage of a great opportunity. Director of Daisy Partner Business, Julien Parven will also be speaking during the show's Conference Programme.
Part of Daisy Communications, Daisy Partner Business is an organisation that has built successful indirect partnerships with businesses of all sizes for 21 years. Its top-level vendor relationships ensure it can offer market-leading commercials and exclusive propositions to partners looking to sell telecoms, connectivity and mobile services, as well as branching out into IoT, hosted voice, and IT and hardware.
The company provides partners with the ability to take advantage of the opportunities in the market by minimising financial and administrative burdens and bringing them great products, support teams, billing, training, marketing help and much, much more.
"We're in the midst of a digital gold rush, with a massive opportunity to capitalise," said Julien Parven, Director of Partner Business. "The copper Public Switched Telephone Network (PSTN) is retiring, entering stop sell in 2023 and being switched off in 2025. Meaning there are up to 6 million SME businesses in the UK that need connectivity on the new fibre network – and upgrading to digital voice.
"Daisy Partner Business segments the marketplace, positions new technologies and distributes the £13bn opportunity. Rather than investing in infrastructure, people and systems to deliver services to customers, our partners can focus on being the tip of the spear to cut through the competition and win share. We bring the rest."
From the Training Academy to co-branded billing, Daisy Partner Business takes care of everything. Potential partners visiting Channel Live can learn about the access to marketing support, the great offers to take to their customers, the Buy Out Scheme that creates a great exit strategy when they are ready to start fresh or scale up as well as many other benefits and incentives.
You can find out more about partnering with Daisy Partner Business by looking out for Julien Parven in the Conference Programme, meeting the team at Channel Live at the NEC on 29-30 March on stand 410 or visiting the website: www.daisypartners.co.uk.