An Invitation to the Ambitious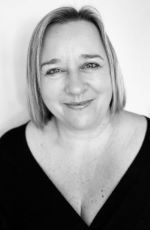 Director of Wholesale & Strategic Partner Experience, Lorraine Smyth, is inviting the ambitious to challenge SCG's partnership programme to get them where they want to be.
Tell us about SCG's partnership mission statement and background.
SCG Together has been created with two goals in mind; firstly, to offer the very best in hosted telephony, mobile, and connectivity, and secondly to support our partner's ambitions by enabling them to scale for growth and get ahead of the curve. In this way, we are the evolution of both the wholesale and strategic partner experience.
Our story has evolved over the course of the last eight years as a part of the wider, and much longer history of Southern Communications Group, which goes back to 1965. Through the acquisition of Efar in 2014 and MyPhones in 2018, and subsequent Wholesale and Indirect Partner offerings within 2 Circles and NSN, we now have over 400 indirect partners.
What would you say makes SCG's partner programmes so unique?
We are more than just our solutions; we are the human element of support and experience. Whilst we bring strong market solutions, such as our own hosted platform and the ability to offer multiple mobile network providers, what differentiates us is that we are there with our partners every step of the way.
Our revolutionary Wholesale FastStart programme gives resellers access to our highly trained delivery team to provision their initial orders, whilst simultaneously enabling their own delivery team to learn this process in a live environment. Kickstarting new products and outsourcing operations to us through FastStart helps resellers scale the curve. They also have the choice to use our provisioning services as a permanent solution.
Our Technical Teams can provide either first or second-line support to a partner's end-users, helping them troubleshoot customer issues and providing a quick response time. They can even access our Customer Account Managers to help them look after their customers by providing white-label support for all our products. They will also aid resellers with upselling new SCG-provided solutions, providing another boost to scale the growth curve.
The Strategic Partner Pathway
All of our resources are also available within our elite Strategic Partner Program which enables partners to leverage the SCG brand, operational support and commercial power to act as a local presence around the UK. This program also comes with a 'business plan in a box' with scalable sales funding and a planned exit. This empowers them to be more in control of their sales growth whilst handing off the operational elements to our Shared Services desk.
Why choose SCG when other Service Providers are less hands-on?
We want partners in the truest sense and believe that their success is our success. We want to give them a peak experience with all the clarity and vision that offers. Many of our resellers and Strategic Partners already see us as the natural place to exit their business as this is just another stage on their journey to success.
Our tried and tested approach has already led us to form strong relationships with many resellers and unleashed tremendous value across our channel.
What feedback have you had from your existing partners regarding this approach?
The reaction we've had from our partners has been incredibly positive, which has reaffirmed our choice of approach. Our partner experience continues to evolve, alongside the changing needs of resellers and their clients. However, our wealth of experience means that we are perfectly positioned to both identify those changes and adapt our approach as necessary.
"My experience with FastStart has been fantastic. The team responded to my requirements very quickly and offered solutions that I would never have thought of. A highly recommended wholesaler."
Mobile Partner, Northern Ireland
What should channel partners do to challenge SCG's Partnership Programme to lead them to success?
We will be bringing the best of SCG to Channel Live on stand 438 with Cloud solutions, multiple mobile solutions, connectivity and our learning support platform. If partners have the ambition, we have the means to realise it. We invite them to come and challenge us to get them where they want to be.
Tel: 0800 4700 007
Website: www.scgwholesale.com
Email: partners@scgwholesale.com