Launch of Digital Greenwich Connect, a partnership set to deliver next generation connectivity in the Royal Borough of Greenwich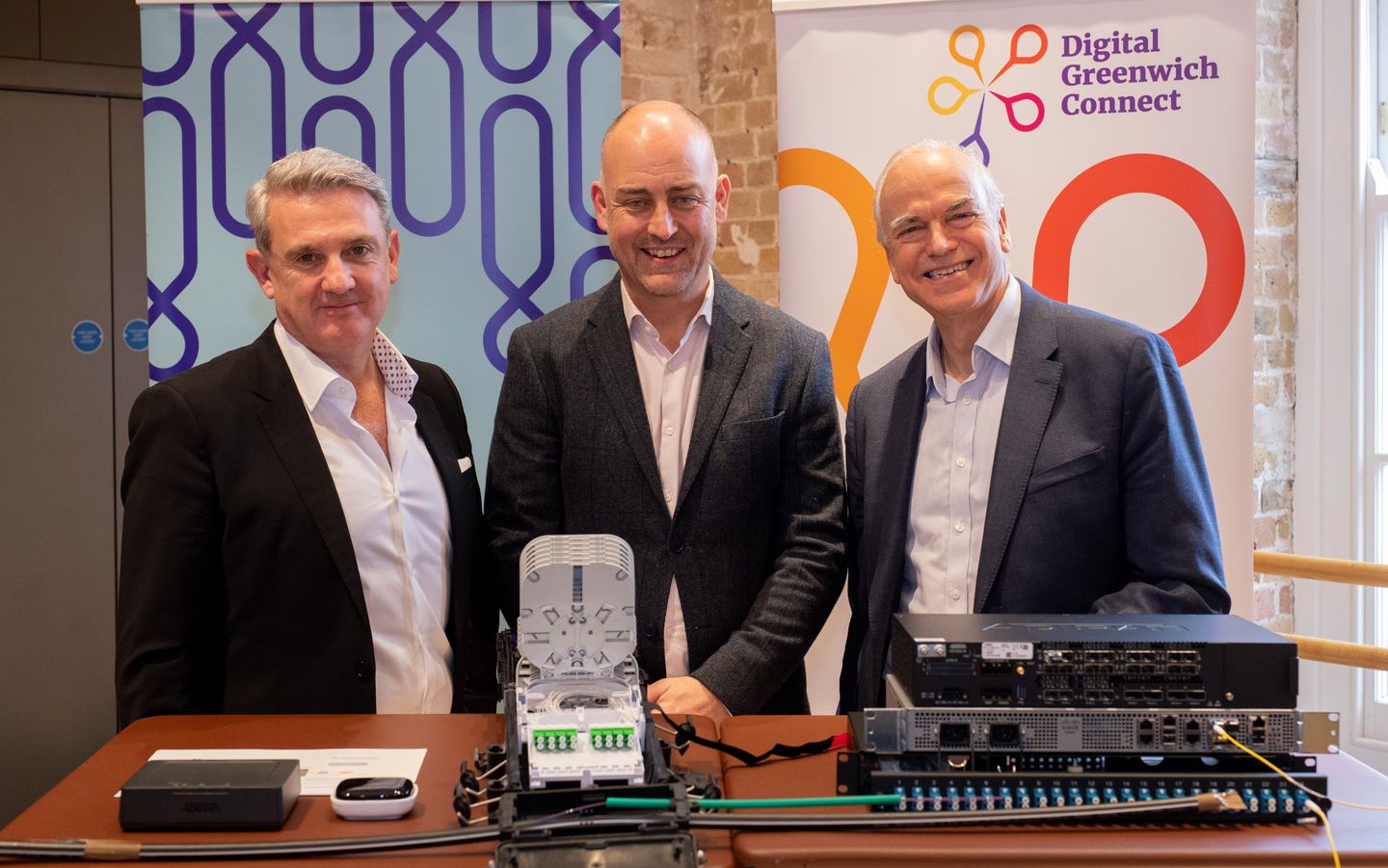 An exciting new partnership has been launched that aims to make the Royal Borough of Greenwich one of the most digitally connected areas in the country.
A new company, Digital Greenwich Connect Ltd, has been incorporated to design, build, maintain, and commercialise a 21 km full-fibre, gigabit-capable network infrastructure.
The venture was formally launched by Leader of the Royal Borough of Greenwich, Councillor Anthony Okereke, today, 23rd February, at an event at Woolwich Works in south-east London.
The new digital highway is a £2m joint venture between DG Cities, an innovation company set up and owned by Greenwich Council, and full-fibre provider ITS Technology Group. Each company has invested £1m into the programme.
This joint venture showcases a new model for a highly connected world, with the ambition to drive a modern, ethical and sustainable regional economy that allows every business and person to connect and thrive.
Digital Greenwich Connect will substantially improve connectivity in the area, at an affordable price, while enabling public service transformation and an improvement in digital skills. This aligns to the Council's ambitious new corporate strategy: 'Our Greenwich'.
Innovative new deployment techniques are being used as part of the network, minimising the impact on the environment and on local residents and transport users, utilising existing public infrastructure wherever possible. Internet service providers using the network will be able to offer speeds of 1,000mbps and beyond, providing a highly reliable service for businesses, public services and residents.
Councillor Anthony Okereke, said: "This is one of a number of innovative steps we are taking to ensure our residents and businesses have access to fast, reliable and affordable digital connectivity and to support the delivery of modern Council services. It underpins our ambition for our communities set out in 'Our Greenwich' and reinforces our position as a forward-thinking, innovative council."
In its initial launch phase, the network will cover a 21km area within Woolwich, with further expansion planned. It will provide a full-fibre, ultrafast, gigabit-capable network infrastructure and will equip businesses, schools, residents and students with access to internet speeds that underpin modern working and modern living.
It is a true area wide, inclusive approach, for residential and business users. It has been designed to ensure that social housing and community centres are included in the strategy, so that those on the front line of providing support and care in the community will not be held back by connectivity issues.
Daren Baythorpe, CEO of ITS Technology Group: "I'm delighted that we're launching Digital Greenwich Connect and showing the power of collaboration through the public and private sector. It's about local government and technology companies working together, deploying the most secure and resilient network in Greater London.
"Fast, reliable connectivity is vital to businesses, attracting investment, supporting innovation and improving services for local residents - particularly as many more people now rely on high speed broadband to work at home. Partnerships like these can really accelerate access to critical internet and gigabit capable speeds for both businesses and residents, but also give value back to communities."
Trevor Dorling, Managing Director DG Cities, said: "Today is the culmination of many years' work to ensure that Greenwich has the digital infrastructure that is essential to a modern economy – one that reflects the needs and aspirations of businesses and residents, and supports the delivery of the next generation of public services. We are delighted to be a partner in this joint venture, which brings together DG Cities' expertise in citywide, people-centred innovation and ITS's excellent track record in building and managing fibre networks."
Ends
www.digitalgreenwichconnect.com
Notes to editors:
About DG Cities: DG Cities works with public and private sector organisations to help cities and communities harness the potential of technology to improve people's lives. Projects span research, net-zero housing, decarbonisation, fleet electrification, electric vehicle infrastructure, future mobility, public engagement and more. dgcities.com
About ITS Technology Group (www.itstechnologygroup.com)
Aviva-backed ITS, designs, builds, and operates wholesale full fibre networks with a focus on business connectivity, known as Faster Britain in the marketplace. We provide access to our partners, connecting their end-users and business communities. We also work with local authorities, delivering full fibre infrastructure to help them achieve their digital ambitions. Through our on-net and off-net capabilities we can deliver services to any business and organisation across the UK.