07 Feb 2023
The Road to Full Fibre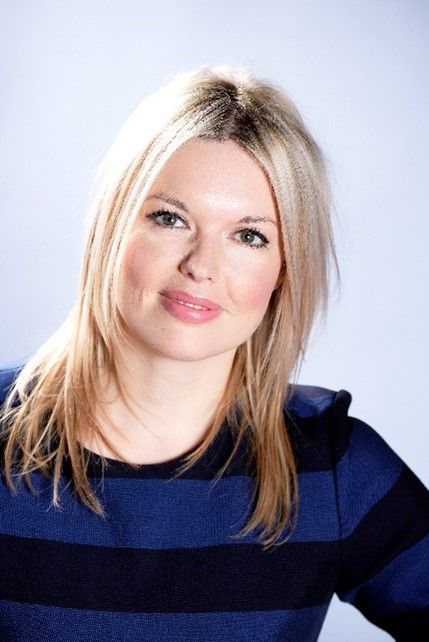 Here at Openreach we're investing £15 billion into building Ultrafast Full Fibre broadband across the country. We're building faster and cheaper than ever before, reaching more than eight million premises and counting, and are on track to get to 25 million premises by the end of 2026.
It's one of the UK's largest infrastructural projects and our build will be the bedrock in achieving the Government's ambition. To reach our ambition, we need to build at an unprecedented scale and speed. So that's exactly what we're doing. We've now built our ultrafast network to over eight million homes and businesses. That included 2.6 million alone in 2021/2022, and we anticipate increasing the build to over three million premises this financial year which will see our build rate continuing to accelerate to reach on average around 60 thousand homes and businesses every week with full fibre.
Openreach is a commercial business, just like every other company that builds networks, but unlike others, we're also committed to serving the whole of the UK. That's why we're investing more into connecting rural communities that any other builder.
Out of our target to connect 25 million homes and businesses to full fibre broadband by the end of 2026, 6.2 million of those - around a third - are in the hardest-to-reach and most remote communities in the UK – defined by Ofcom as 'Area 3'.
More than 2,700 cities, towns, villages and hamlets have been included in our build plans so far, and we're working right across the UK – from the Highlands and Islands of Scotland to the rolling hills of Devon, and from Welsh valleys to the streets of London.
In the last year (2021/2022) we connected another 943,000 of these rural premises, bringing our total so far to more than 2.6 million harder-to-reach homes and businesses. That's off our own back commercially without any subsidy.
We're also heavily involved in delivering a significant volume of build projects for the UK, Scottish (R100) and Welsh Governments in some of the hardest to reach areas – no company's doing more rural.
Of course, rural connectivity is something governments and the whole industry need to tackle collectively. And the reality is that some homes might always be too expensive and complex to reach with the best fixed broadband technologies – so we have to keep innovating and exploring models which can deliver the best-connected future for the countryside.
For example, our Chief Engineer's team makes sure that we're always at the cutting edge of the industry, taking learnings from all around the world to research and develop new and better tools, techniques and technologies. Many of these innovations help to make rural builds more feasible and cost effective: like drones that let us fly fibre across rivers and valleys, and our 'Clean Fast' machine, which uses 'rock-wheel' cutting technology to lay up to one kilometre of fibre cable per day. Not only is this 50 times faster than conventional mechanical methods, but it protects the local environment by sucking up waste material as it works. It's an innovation that's cost-effective, time-saving, and green. And where premises aren't part of any private sector build plans, or if people don't want to wait for a subsidised project to reach them, we've provided another option, with our Fibre Community Partnership (FCP) scheme. The scheme works by spreading the cost between Openreach, Government voucher schemes and the community. So far, we've helped more than 2,170 communities through the scheme, bringing fast, reliable connections to more than 206,000 homes and businesses that otherwise would've faced a long wait, or missed out entirely.    
In building the nationwide Full Fibre network, we're going faster and further than anyone else. But we can't do it alone. That's why, since 2011, we've been helping other network builders to massively reduce their upfront costs for digging works and laying fibre cables by sharing access to our network of 4.9 million poles and numerous underground ducts.
So far, more than 120 companies are sharing our infrastructure to build their own fibre, using around 27,000 kilometres of our underground network and around 200,000 of our poles. Upgrading the whole of the UK means working together as an industry, and we'll keep working hard to make sure our infrastructure is easy to access and easy to use.
Building this new Full Fibre network is pointless if people don't upgrade to it. So we're working with Communications Providers (CPs) to drive rapid take-up. A big part of upgrading our customers brilliantly is about making sure that Full Fibre broadband is available to, and taken up by, as many people as possible. In October 2021, we introduced a new pricing structure for our FTTP products, known as 'Equinox'. It was a fairly complex set of offers, but it basically meant that CPs who make Full Fibre broadband the default choice for customers, where it's available, would receive a reduced wholesale price. By giving providers some long-term pricing certainty, and ensuring Full Fibre is their default choice, our offer has helped CPs to offer attractive packages to customers and encouraged more and more homes and businesses to benefit from fast and reliable connectivity. More than 40 of our CPs have signed up to the Equinox pricing offer – including our largest customers - and to date over two million homes and businesses are now reaping the benefits of Full Fibre. At the same time, we've been learning, developing and honing our Full Fibre provisioning skills because we want to make the upgrade journey as smooth and simple as possible for people. We're now breaking records on order volumes and provisioning activity every week, so the strong customer demand we're seeing should continue.
The impact of this new network will be transformative. It's never been more important for businesses to have access to reliable and fast broadband. The pandemic has not only changed the way people work but has also seen businesses use online innovation to create new revenue streams and transform operations. Building a nationwide Full Fibre broadband network means we can support even more businesses to get connected and discover the benefits, like cloud technology. The cloud can help businesses maximize their resources, from securely storing and accessing huge amounts of data off-site, to real-time automated data analyses to help improve sales and marketing. Businesses can save on overheads incurred in physical storage space, and even on office space, as Full Fibre supports remote working and seamless video conferencing
The last few years have seen a seismic shift in how people work. A report by the Centre for Economics and Business Research (Cebr) found that between 2019 and 2021, the number of people working from home increased by nearly two million and more than 320,000 workers left major cities. We're building our Full Fibre broadband network nationwide, from the smallest hamlets to the biggest cities, so we'll be making it much easier for people to work from home effectively wherever they are. The Cebr analysts also noted that the remote working boom could help nearly one million people return to the workforce by 2025, including those previously marginalised from the workforce – older workers, carers, and parents of dependent children. This means that the UK's workforce can become far less centralised around major urban areas and it will help to create a fairer and greener society. Meanwhile, a study by the Confederation of British Industry (CBI) found that 67 per cent of companies used the quality of digital infrastructure as an important metric when deciding where to invest. A nationwide Full Fibre broadband network will give rural communities the chance to attract investment and job opportunities and provide easier access to essential services like healthcare and education. In summary, the Cebr report estimated that nationwide Full Fibre broadband could not only provide a boost to the UK economy of £59 billion by 2025, but also decrease commuter trips by 300 million, reducing CO2 emissions by a massive 360,000 tonnes a year.
Digital connectivity has never been more important. If you don't believe that, just look back at the last two years. The broadband network which we built over the last decade enabled millions of people to switch to home working overnight. It's kept children in touch with schools, kept businesses trading and kept all of us connected with friends and family, when we couldn't meet in-person. Yet despite that digital resilience, the pandemic has also made the case even stronger for a further upgrade to the UK's broadband infrastructure to gigabit capability. Unlocking economic and social benefits. Supporting new models of healthcare and public service delivery. These are goals which we all share, and fully fibring the nation is the way to reach them.
With the challenges we face as a country, this an opportunity we can't afford to ignore.