23 Jan 2023
TalkTalk selects The Fibre Café from Strategic Imperatives to fast-track its AltNet aggregation strategy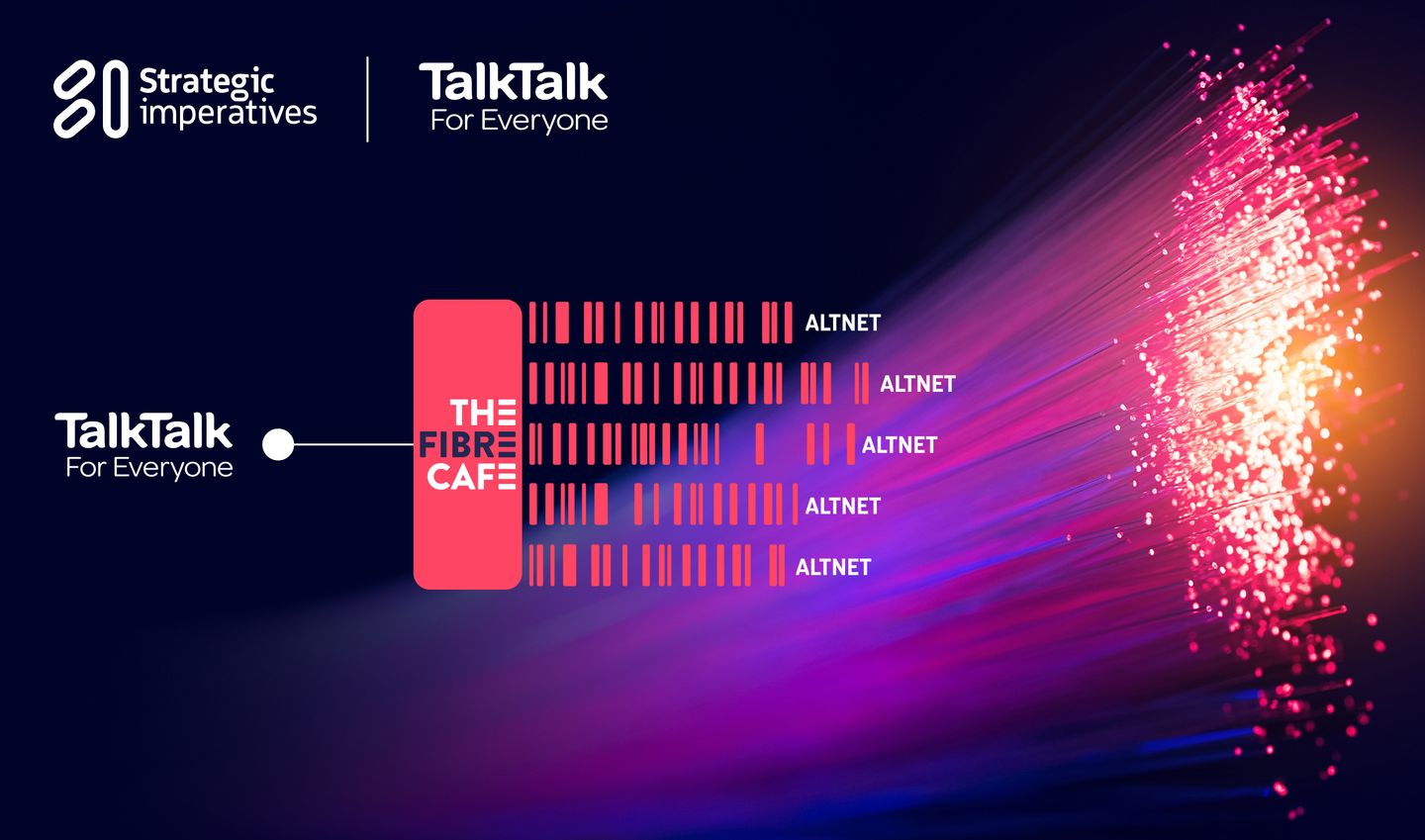 The Fibre Café is Strategic Imperatives' award-winning AltNet aggregation platform that dramatically transforms the UK's fibre wholesale landscape. It tackles the significant integration and automation challenges for service providers when onboarding new AltNets whilst enabling AltNets to rapidly launch wholesale propositions.
For TalkTalk, plugging into the Fibre Café was a quick and straightforward process. Both teams worked collaboratively to ensure the success of the project, and TalkTalk was invited to be a primary contributor to the Fibre Café roadmap. "This is a game changer for us, the cost and timescales for onboarding an AltNet are now significantly lower, our OSS stack is simpler, and we now have the ability to work with smaller AltNets that may not have been commercially viable before." said Phill Magill.
For more information, please visit www.thefibrecafe.net.
About TalkTalk
TalkTalk is the UK's leading consumer and B2B telecoms provider. Their mission is to deliver affordable, reliable, simple and fair services for everyone. TalkTalk provides value-for-money landline, broadband, fibre, TV, and mobile services to UK homes, with a simple plan structure, low prices and flexibility. TalkTalk Business is one of the UK's fastest-growing B2B telecoms providers, offering a full range of business-grade communications products and services, spanning internet access, data, voice and mobile.
About Strategic Imperatives
Strategic Imperatives is a UK market leader in SaaS billing, provisioning, and monetisation solutions for the telecom industry. Our Fibre Café combines innovative technology with unparalleled domain expertise to address the challenges AltNets, connectivity and service providers face. It solves pain points that are barriers to a connected Digital Britain by creating the building blocks of an integrated, equal and cost-effective fibre wholesale market in the UK.