25 Jan 2023
Xelion announces compatibility with Yealink business headsets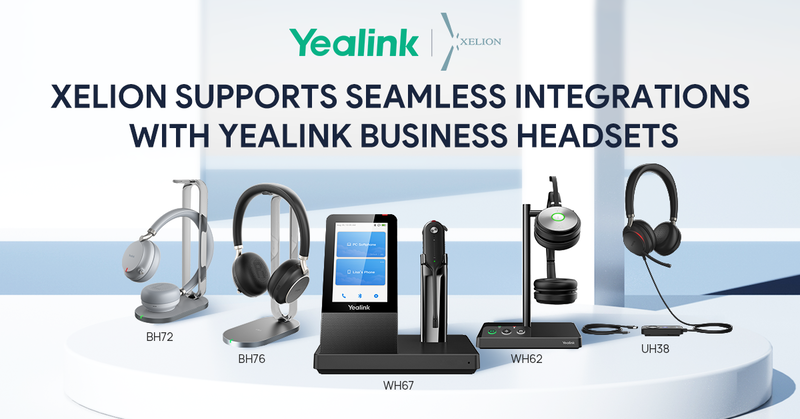 Xelion, the multi-award-winning provider of managed telephony services to the European SME market and Yealink worldwide supplier of communication and collaboration solutions, has completed the compatibility tests for Yealink's business headsets.
The outbreak of the COVID pandemic has led to a change in the way many people work. Flexible communication solutions have become more important. It has given a huge boost to the use of softphones and business headsets. More than 170,000 business users now use the Xelion softphone every working day.
Now that the compatibility tests have been successfully completed, companies can choose from a wide range of Yealink headsets to take advantage of the benefits of the Xelion cloud telephony services.
Craig Howell, Sales Director of Xelion: "Yealink is certainly one of the most popular brands on the Xelion platform, so it makes sense to incorporate the wider product range from Yealink. This seamless compatibility between the Yealink headsets and the Xelion 8 UC service, equips our partners with more choices when it comes to offering the best-fit solution to their end customers."
Penny Zheng, Yealink Regional Director for Europe and Africa added: "Being a partner of Xelion is another milestone for us. Both our customers and those of Xelion will benefit from this."