ACCOUNTING AND INTEGRATIONS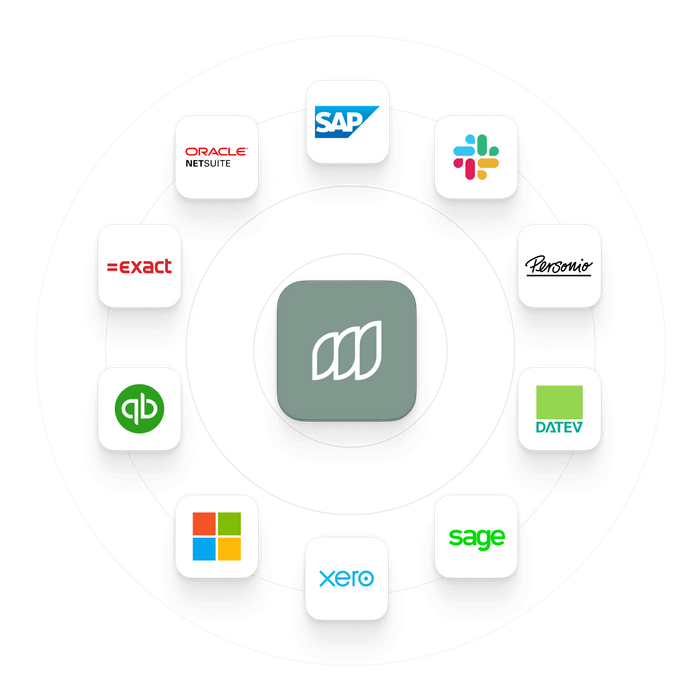 Collect receipts quickly and digitally.
Every transaction, payment and proof of purchase is digitally documented. Got a paper receipt? Just snap a photo with the Moss app. And if anything is still missing, your employees get an automatic reminder.
Forward receipts to their own inbox.
Employees send their receipts to their personal and secure receipt inbox and let Moss do the rest. Integrated OCR software matches the receipt file to the corresponding transaction.
Breeze through your pre-accounting.
OCR software extracts all relevant data while Moss auto-assigns pre-accounting attributes – cost centers, supplier accounts, VAT rates, etc. – to your spend. You simply review, give feedback, and export to your accounting software with a click.
Export your bookings effortlessly.
Moss connects flawlessly to widely-used accounting software, allowing you to export data with just one click. Manual work decreases, your monthly close speeds up and your finance team has much more time for other important tasks.