ADAPTIV MY CONNECT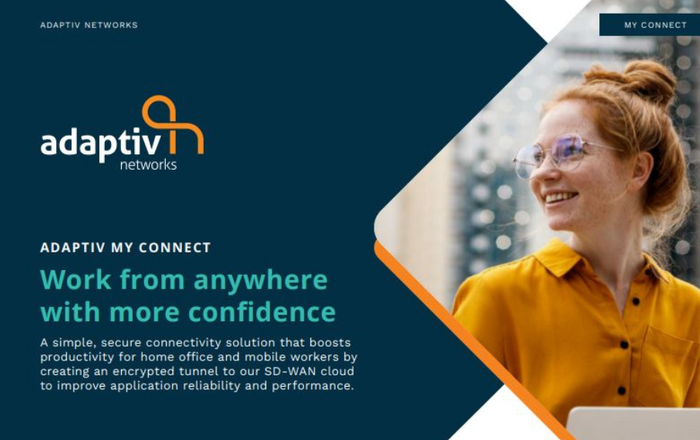 A BETTER NETWORK EXPERIENCE - The Enterprise-Grade Connectivity Solution You Can Take With You!
With the growth in the number of remote workers and the return of the road warrior, businesses are looking to make sure that their workforce has secure, high-performance connectivity whether they're at home, on the road, or in the office.
Adaptiv My Connect is a simple managed connectivity solution that runs as a software app on the users' PC, creating a private virtual tunnel. It works over any public Internet connection to keep remote employees online and productive.
www.adaptiv-networks.com/my-connect/