ADAPTIV ENTERPRISE CONNECT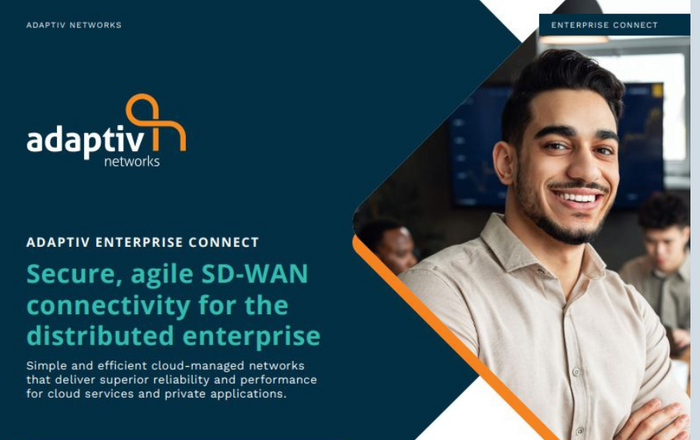 A BETTER NETWORK EXPERIENCE - Optimizing Private Applications and Business Cloud Services
With business applications shifting to the cloud, enterprise networks need secure, reliable bandwidth with the flexibility to connect users to both private data centers and cloud-based business services with faster speeds and lower operating costs.
Adaptiv Enterprise Connect uses software intelligence powered by the Adaptiv SD-WAN Cloud. Each network connection is continuously monitored and managed, and all application traffic is prioritized to deliver exceptional user experiences. Voice and video call quality is protected during network congestion, and all users and sessions will stay connected even when a link fails.
Adaptiv Enterprise Connect is the agile cloud-managed SD-WAN that simultaneously optimizes performance across all business cloud services and private corporate applications.
www.adaptiv-networks.com/enterprise-connect/