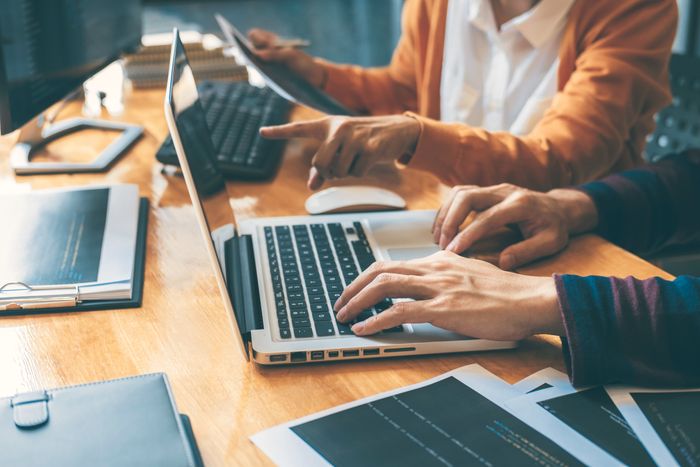 In our modern mobile world, many of us use multiple devices to work - an office computer, a home computer, a laptop, mobiles and tablets. Creating a unified infrastructure enabling you to work seamlessly between these devices can be a challenge, to say the least.
Cloud PC enables your customers to use all these devices as "windows" in a unified platform. Applications, email and more are accessible with proper mobility and continuity.
For the end user, Cloud PC functions like an ordinary PC. The user logs in to find their desktop, files and applications, just as they'd expect. The difference is their desktop isn't on their PC; it's hosted in the cloud.
Choose from "quick start" shared hosting with Windows OS and standard apps like Microsoft Office, or build your private environment with bespoke software and your choice of operating system and deployed applications.
What does Cloud PC mean for your client?
Fully resilient, fully redundant solutions mean your business can insure against local disasters, such as office fires, transport strikes, or severe weather conditions that would prevent staff from working at the office. Users can access their cloud PC from anywhere, working from home or a temporary location in times of disaster, guaranteeing business continuity.
Atmoso Cloud PC allows us to publish the latest software and applications directly to your desktop, removing the headaches of software management, significant purchases, and any need for specialised hardware and support. Whether it is a standard
Microsoft© suite or a bespoke application that you require, each desktop is tailored to the individual user via a pay-as-you-go licensing model.
Atmoso's extensive infrastructure using the latest technology allows our system to be updated and expanded without you needing to change anything. Proactive management by Atmoso removes the burden and cost for you.
Atmoso provides a highly secure and automated method of safeguarding business data by storing and archiving customer data as required. This allows you to meet legal requirements and gives you peace of mind that your data is safe, secure, and protected. Data is securely backed up and can be replicated to multiple devices and locations to ensure additional security and availability if required.
Atmoso infrastructure ensures users have access to a centralised network drive and storage array with the added comfort of applying security policies on a per-user basis. Having a fully resilient hyper-converged data storing protects data being stored locally and helps
manage version controls.