07 Mar 2023
Eclipse NG billing software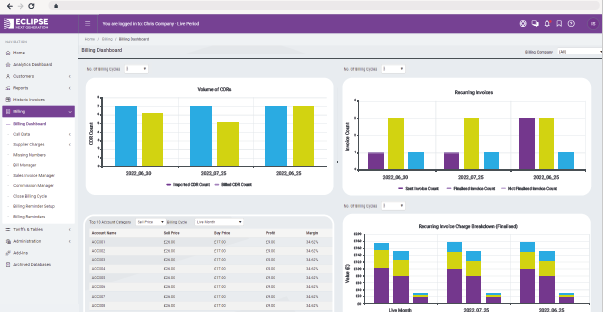 Whilst bills are quick to generate, our powerful revenue assurance tools ensure accuracy - meaning losing income or overcharging is a thing of the past. Importantly, bills are well presented and easy for the end-customer to understand.
An ongoing development roadmap is critical to the fast-paced industry that we serve. To date we have invested over £5m into our multiple award-winning billing solutions and continue to plough 45% of revenues back into continually developing the software, more recently focusing on API driven integrations and end-customer self-service options.
We're completely independent so not only can you bill any supplier, but we integrate with multiple carriers too. There's always something new around the corner – find out what's next for our powerful solutions.