GigaFast Business FTTP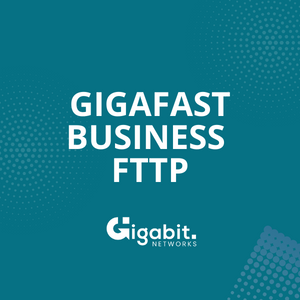 GigaFast Business FTTP is a real game-changer for SME businesses moving to cloud-based services or those who just need faster or more reliable broadband services.​
GigaFast Business is delivered on the brand new CityFibre full fibre network and delivers symmetrical access speeds up to 1Gbps.​
Whilst it doesn't quite deliver the performance and SLA of our Ethernet products - for example, you won't get dedicated IP addresses, your access bandwidth may be shared with other companies in your area and the fix-times will be a little slower - it is a fraction of the cost of its bigger brothers and offers real value for money.