GigaFlex Ethernet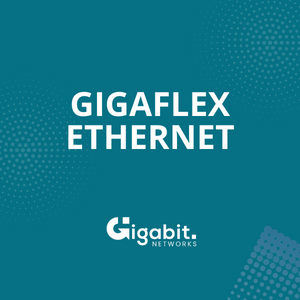 Our GigaFlex 1 Gbps service delivers a highly cost-effective full fibre connection that balances exceptionally high speed at an exceptional price whilst retaining critical reliability. A real game-changer for SME businesses moving to the cloud, delivering full Gigabit access with a guaranteed 200 Mbps both ways and more when you need it most.​
GigaFlex is changing the perception that anything above a standard broadband connection is prohibitively expensive. Not only is it up to 20x faster and more reliable than "Fibre" broadband services you may currently be using, it costs a lot less than an average SME Business spends on mobile phones or your daily morning Latte over the month.​
This service delivers a punch way above its price tag and is ideal for SMEs or growth businesses which are embracing the digital world.