INSIGHTS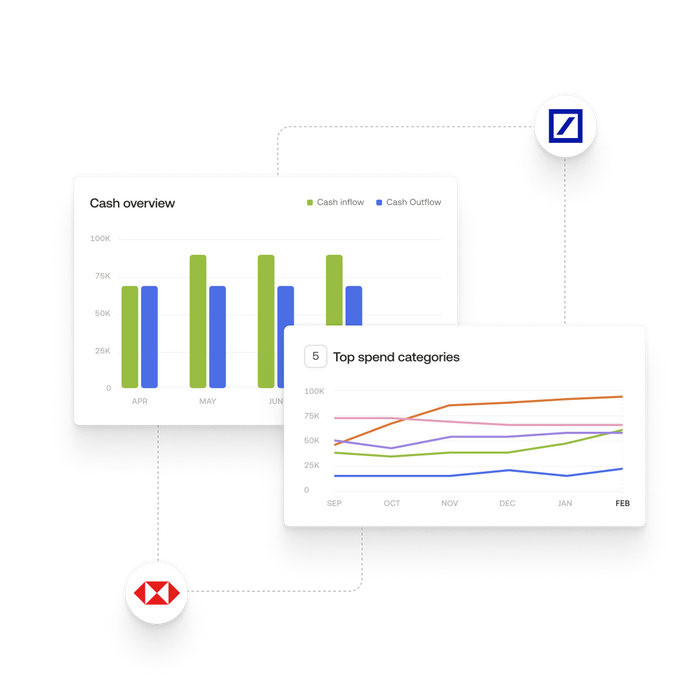 Stay on top of team spend with Moss Budgets.
Set up budgets for teams, cost centres, projects and more to keep a close eye on where, when and how your money is spent. Delegate the daily monitoring by assigning a budget holder.
Manage your cash flow in one place.
Thanks to a centralised, clear and real-time overview of all your bank accounts directly in Moss, your cash flow – in and out – is fully visible at all times.
Automatically categorise your transactions.
Save time usually spent manually prepping cash flow analysis thanks to Moss' automatic transaction categorisation, reconciliation of payments and balance sheet movements.
Get more clarity for more control.
Your expenses are instantly displayed in clear and comprehensive charts and graphs, giving you easy insights and increased control.