INVOICE MANAGEMENT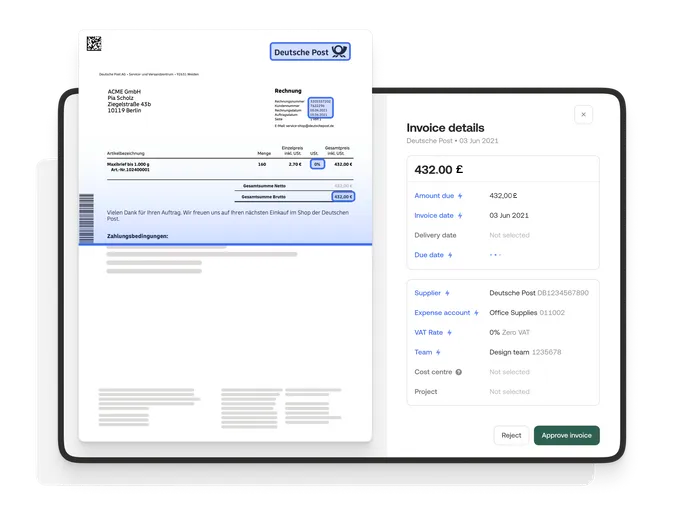 Automate data extraction.
Smart automation rules and OCR (optical character recognition) extraction put an end to manually filling in dates, amounts, suppliers, VAT rates and more. Moss adapts to your existing processes and automates them end to end.
Customise your approval flow.
With Moss, you fully digitalise your invoice workflow and approval policies so that even the review and approval process is transparent, quick, paperless and effortless.
Breeze through your pre-accounting.
Month-end pre-accounting has never been simpler. Prepare and export your invoice data in just a few clicks thanks to automatically extracted data and smart supplier automation rules.
Minimise sources of error.
With reliable OCR software that autofills accounting details, transparent approval processes and activity logs, reminders to pay invoices on time and double payment alerts, you'll hardly ever make a mistake.