The Layer - CRM & Business Management Solution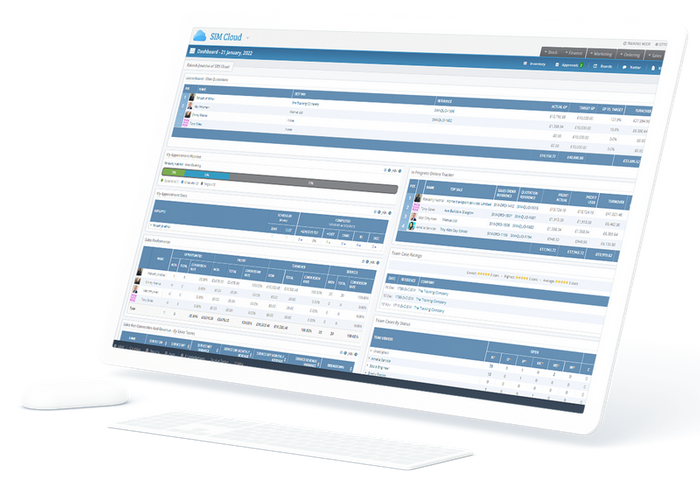 The #1 CRM for Telecoms & IT Companies
Join the leading ICT companies using The Layer to:
Save ££££s and time by increasing efficiency.
Build better relationships and delight employees and customers.
Grow revenue and dramatically increase profits.
Discover how we can support your digital transformation journey through a unique blend of industry-specific software and professional services.
Automate, Unite & Grow
Whether you're looking to grow your business, consolidate disparate systems or implement process automation, The Layer will simplify the process. Having control of your business and knowing exactly what's going on at every stage helps you to avoid any potentially damaging problems before they impact your bottom line.
Prospect Management
Nurture your leads through the sales cycle from new to qualified, and set up marketing templates and brochures to provide consistent, professional messaging whilst making it quick and easy for your sales teams to record key information and interactions for future follow-up. Using The Layer's advanced features, real-time performance can be monitored and opportunities created anytime, anywhere.
Marketing Management
Powerful datasets within The Layer, combined with the ability to create beautiful HTML campaigns to target prospects and customers at the right time in their buying journey. Smart analytics enable you to measure success and calculate ROI to inform future marketing spend and to focus on the most successful activities.
Sales Management
Let your sales team flourish with intuitive sales processes and automation. Improve task management, forecasting, reporting and sales management with a single view of all customer interactions.
Stock & Order Processing
Our order processing module provides a real-time, 360⁰ view of the progress of orders. Your order processing teams can manage key tasks such as: order approvals, credit checks, porting dates and stock dispatch in a single platform to reduce errors, saving both time and money.
Customer Experience Management
Look after customers with our dedicated service module. With a highly customisable case management system, smart workflow, live widgets, SLA and customer feedback monitoring, your customers will never feel forgotten.
Finance Management
Ensuring you are collecting the right revenue and making payments in a timely manner is vital to your business' success. Our Finance module ensures you can manage all your financial processes and reconciliations in one easy-to-use platform without inhibiting growth.
Reporting
We've taken a flexible approach to reporting. Choose from our comprehensive suite of in-built dashboards and exportable reports.
Use data to make more informed, better decisions resulting in more compelling market sales propositions, increased revenue and profit, improved operations, high customer retention rates and happier more empowered teams.
Integrations
Hook up your finance, billing, marketing automation or email system to The Layer to streamline your workflow. As well as a multitude of pre-developed features out of the box, we can also assist with any custom integration requirements.
Reduced Risks with Managed Onboarding
Let our experienced professional services team take the pain and worry out of changing systems with our fully managed onboarding process. They take ownership and responsibility for making sure each project is a success, and ROI-centric, minimising the risk to your business.
Business Analysis - This is the most important step for a successful project. To get under the skin of your business and review your current systems & processes.
Build - Our project team will work closely with you to build your unique instance of The Layer.
Testing - Regular reviews and feedback sessions with key stakeholders.
Data Migration - Our data team collaborate with you to carefully review your existing data sources to create a detailed migration plan.
Training - End-user adoption is key for maximum ROI. Our project team will ensure that all users receive customized training with supporting material for your new CRM.
In-Life Support - Once you are fully onboarded you will be given a dedicated account manager and access to our customer portal with a number of tools, live chat and knowledgebase content. Our UK-based customer success team will always be there to support you.