Repair and Refurbishment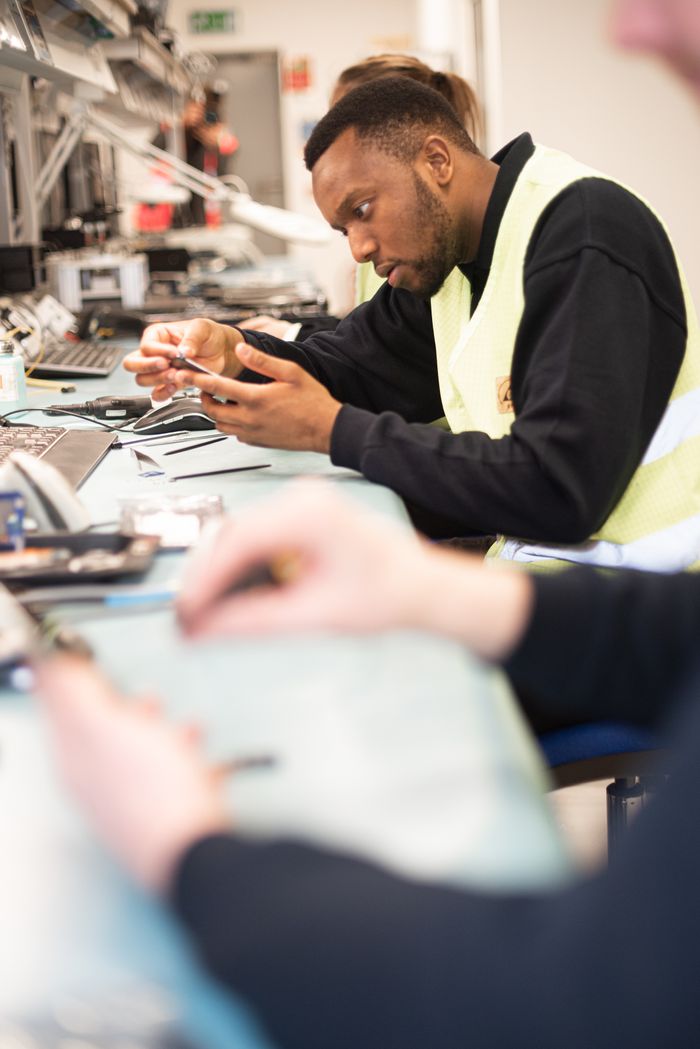 Our award winning repair and refurbishment capability balances cost to refurbish, customer experience, and speed. We provide accredited, fast, high quality, component level repair.
Unipart has provided Repair and Refurbishment Solutions to the technology and utilities sectors for over 17 years. We provide accredited, high quality component level repair solutions, with rapid turnaround.
We have award-winning capability, specialising in mobiles, tablets, set top boxes, routers, batteries and PCBs, all to component level. Unipart repair assets, but also support the design and management of repair networks to optimise lead times and cost, ensuring the best customer experience and the maximisation of an asset's life cycle.
Our Repair Solutions include;
Automated testing and triage solutions
Modular and technical repair solutions
Refurbishment
Fraud, security and data management
Diagnostic systems