Secure and Managed Mobile Connectivity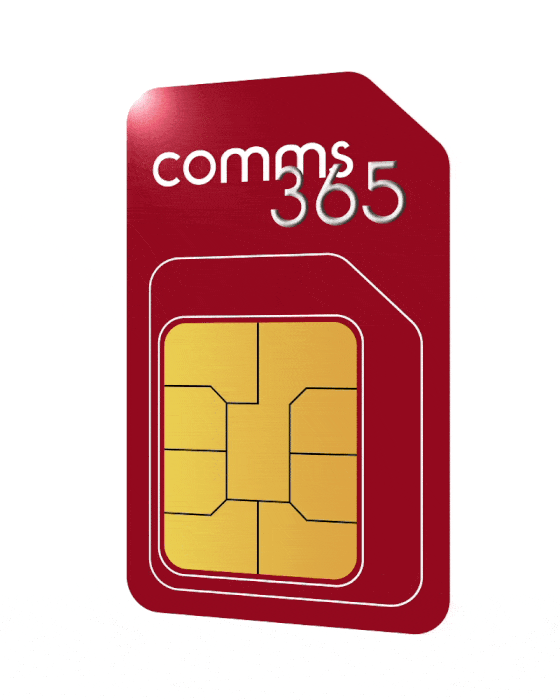 Comms365's mobile 4G & 5G Services provides primary Internet connectivity on all of the UK networks: EE, Three, Vodafone and O2, all EU countries and hundreds of countries globally. All of our SIMs have DDoS protection as standard and can be supplied with a static IP address so you can easily access and control your devices remotely.
Primary / Failover / IoT / M2M:
Comms365's connectivity provides a fast Internet connection without the need for a fixed line (e.g. Ethernet, ADSL, FTTC). This makes our 4G / 5G services ideal as an alternative to fixed lines, as a failover solution, or for M2M (Machine2Machine) purposes.
4G / 5G Fixed IP SIMs
Our cellular Fixed IP IoT SIMs provide 4G / 5G Internet connectivity and are available on EE, Vodafone, Three and O2 networks with a range of flexible data packages and tariffs.
High quality, carrier grade services are fully managed via Comms365's Core Network and NOC Team and are expertly deployed to our customers for use cases including: Primary Internet Connection, Pre-Ethernet, Failover, Bonded Internet, M2M / IoT and Short-Term projects.
Global Service, Local Support
Global Multi-Network 4G / 5G SIMs from Comms365 offer secure, low cost, flexible coverage across the world, with unique features such as local Internet breakout, granular data management and portal controlled network access at your fingertips. It has never been easier to deploy and manage global cellular connectivity all from one system.