Switchvox : The Complete Affordable UC Business Phone Solution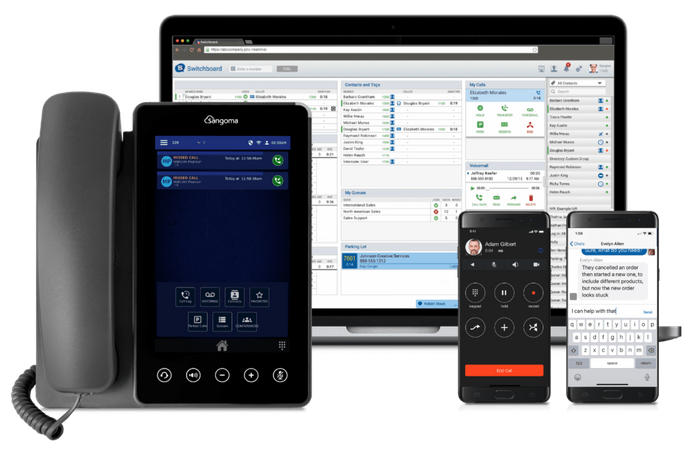 Switchvox UC solutions help businesses be more efficient, increase productivity, and allow employees to work from any location – all while saving you time and money.
We enable advanced collaboration & connectivity with productivity-enhancing features; easy to manage and simple to deploy with cloud, on-premise, hybrid or virtualised options available, allowing businesses to select the best fit for their needs.
Switchvox isn't just another VoIP business phone system. Unlike other proprietary systems, Switchvox gives you more value for your purchase with all enterprise-grade features included for every user, an all-inclusive pricing model, and an award-winning design.
Switchvox has been designed as a fully-scalable and flexible UC platform. It has seamless integration with IP phones, PSTN connectivity, and SIP trunks.
An intuitive, web-based, point-and-click interface allows you to manage every aspect of Switchvox whether you are working in the office, from home, on the road, or even at a coffee shop!
Switchvox is equipped with time-saving UC features, such as chat, video, presence, conferencing , click-to-dial, call history, real-time call statistics and more, which can be accessed from the Switchboard web-interface or a Sangoma phone.
Easy-to-use features makes Switchvox the smart UC choice – without a high price tag.